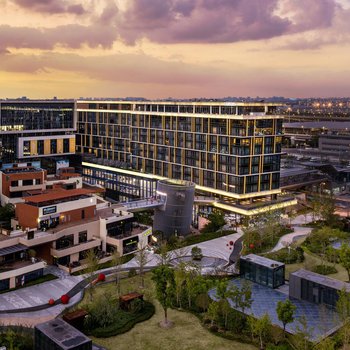 The Cordis Shanghai Hongqiao was recently opened in 2017, making it a fantastic choice for those staying in Shanghai.
Boasting a convenient location, the hotel is just 3km from Hongqiao International Airport and 5km from Shanghai Hongqiao Railway Station. In addition, Hongqiao Airport Terminal 2 Metro Station is just a short walk away. There is no shortage of things to see in the area, with the National Exhibition and Convention Center, Hongqiao World Performing Arts Center and World Nihao Art Gallery all nearby.
At the end of a busy day, travelers can unwind and relax in the hotel or go out and enjoy the city. This Shanghai hotel provides parking on site.
Germaphobes can rest easy - the level of cleanliness is highly rated at this hotel. This hotel is particularly popular with those traveling on business.